Alright, so you have an Instagram account and a business. How do you use them together? During the year you may launch a new type of service or product like a digital course or ebook. How do you go about promoting something like that. You need to know what to post on Instagram to make your launch successful!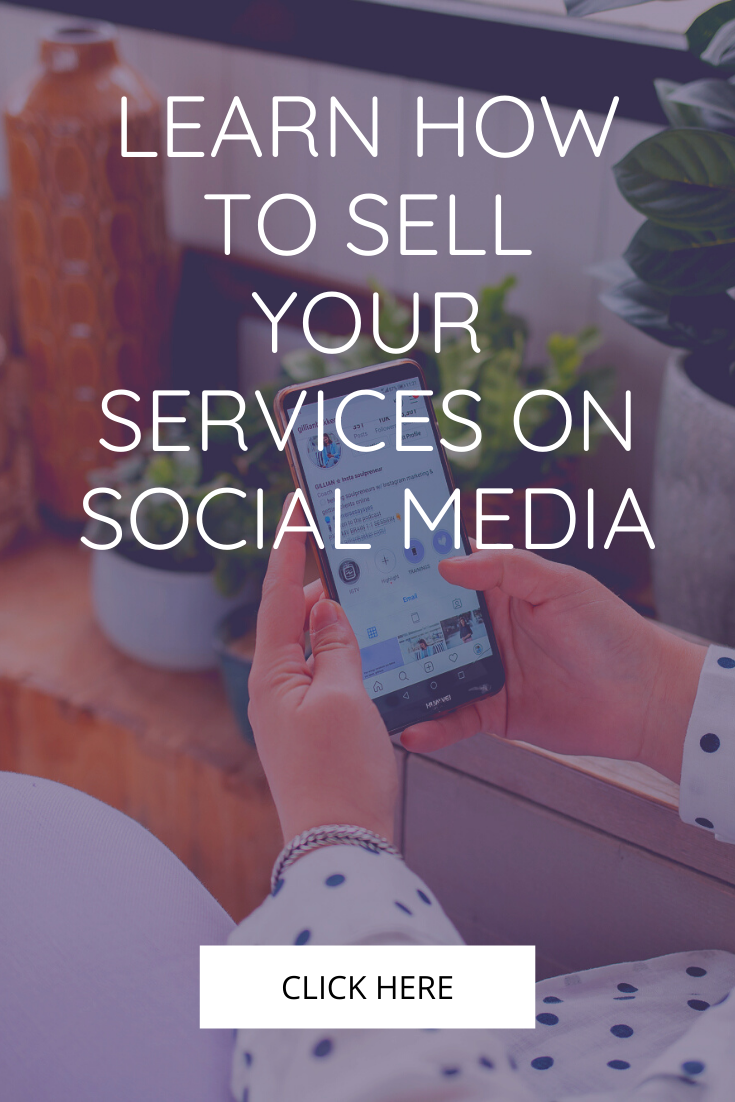 What to post on Instagram idea #1: Cover the benefits
I know you are proud of your service and you want to talk alll about the features it has such as the price, how many hours of service your client will get and what free resources they receive once they buy it. However, most people don't care about that.
All they want to know is what specific result they are going to get once they invest in your service. Will they make money? Lose 10 pounds? Get over their fear of public speaking? Know how to do online marketing without a budget? What is the result your service can guarantee?
Instead of listing all the things your reader will receive, list all the things they will achieve.
Bonus points if you can put the desired result in the headline of your caption! Imagine your dream client mindlessly scrolling through Instagram. All of a sudden they see your headline that says: "want to lose weight and be fit for your wedding in 6 weeks?". They'll be like HECK YEAH.
Knowing what your dream client's desired result is and putting that into words grabs attention. You need attention online in order for people to click your post and actually read it so that they can take action and hire you.
What to post on Instagram idea #2: Talk about your own transformation
Let's talk about the experiences you've had in your life that made you an expert in your niche. Most of the time, coaches have had their own transformation story. And your clients are you a couple of years ago. You are an expert at navigating certain issues because you've experienced them yourself and you are now in a place to guide others. This is what most life coaches offer: life lessons & experience.
Showing others what you've been through and what result you have gotten in your life by applying certain techniques lets others know that you are able to help them with a similar situation. By telling people how you felt before and what your past struggles were makes you more relatable. Someone might read your story and feel comforted by the fact you went through the same thing.
The difference between you and your dream client is the fact that you have found the solution and were able to achieve your goals, while your dream client is still stuck in their struggle. If you share your journey, you'll not only inspire others, but also establish your authority.
Plus, people get to know a little bit about your (private) life before they invest in you. That creates a special relationship.
What to post on Instagram idea #3: Educate your audience
There is NO better way to engage with your audience than by teaching them something. It adds value to their life and they will be forever grateful. I promise.
In a world where there are so many useless Instagram photos of your neighbor's dogs and Sally's favorite outfit, you need to stand out and put something different on the table. That is, your skills!
Teach people your magic! Give people the tools to solve the struggles on their own. Don't just hand them resources like books and podcasts, but actually share actionable tips they can implement today.
I hear you thinking: "but then no one will pay me anymore?!" No. You need to stop that poor mindset! Listen to the first episode of the Insta Universe podcast to rewire your thinking and the reason why sharing your knowledge won't make you lose money.
Listen, if what you do was easy, then no one would be searching for your tips. As an expert, you have the ability to make connections between different types of knowledge and craft a sellable solutions.
You can educate by sharing 3 short tips in Instagram Stories, write a long form caption or even do a live video! The possibilities are truly endless. Channel your inner teacher.
Hopefully this blog gave you some new inspiration on what to write in your Instagram post. If you need help crafting a successful caption that drives conversion, please look here.
I would love to hear more about you and your business. Did you just start out? What is the biggest struggle you run into? Let me know in the comments below. And let me know which if these tips you are going to implement!